Building together #communitydrivenAI – A unique vehicle in enhancing trust and developing human capital
Kuwait –  August 19,  2019, AI4DA was holding the first training session of the #TechnovationFamilies (former AI Family Challenge) in Kuwait. Each family included children aged 8-16. Today, 8 months and 60 hours of training later, we are proud to announce that efforts have resulted in a Kuwaiti winner, from more than 250 entrants. The finalist family is invited to attend the global championship in Boston, Massachusetts USA, on August 10-14, 2020, and pitch their solution to a community problem to AI industry experts and advocates.
Technovation Families is a program run by Technovation that teaches parents and children about AI as it guides them through the identification of a problem in their community and how to develop a solution using AI. AI4DA partnered with Technovation to lead this challenge in the GCC region and the news was announced during the AI@Good Summit in Geneva in May, 2019.
As a technology non-profit and the first to pioneer Artificial Intelligence social awareness and research in the MENA & GCC regions, AI4DA has faced many challenges, which looking back, were important opportunities to learn and grow. On the ground in Kuwait, we have found strong support from local organizations which helped us implement a successful program. Special thanks goes to #GDG&WTMKuwait and to #Kuwait.ai which provided us with additional volunteer trainers and helped raise awareness about the program and to the Kuwait Foundation for the Advancement of Sciences (#KFAS) that gave us access to their well-equipped training facilities.
Through the program in Kuwait, families learned about AI and its potential application to problems in their community.  Participants were trained on fundamental AI concepts, machine learning, and neural networks.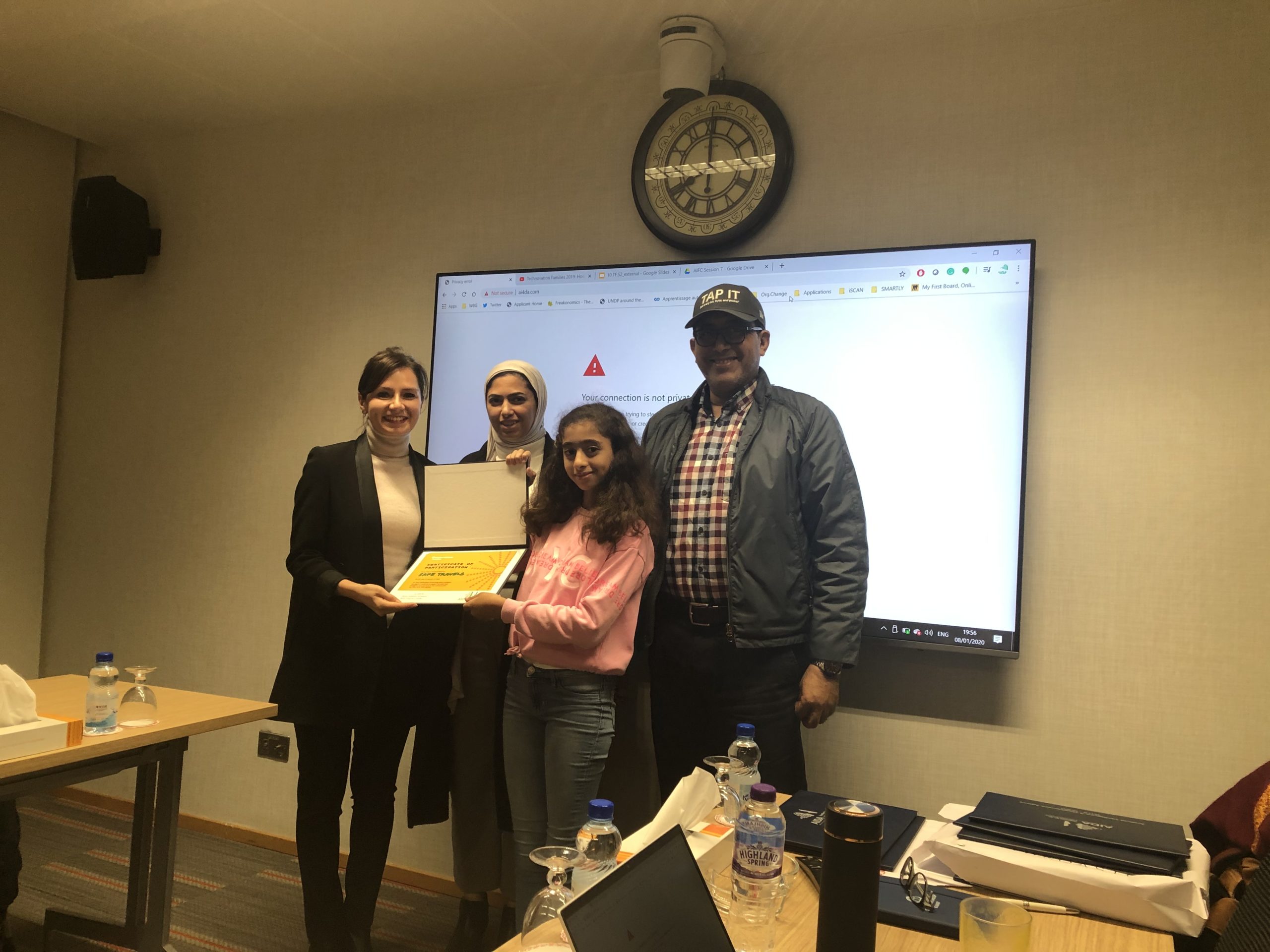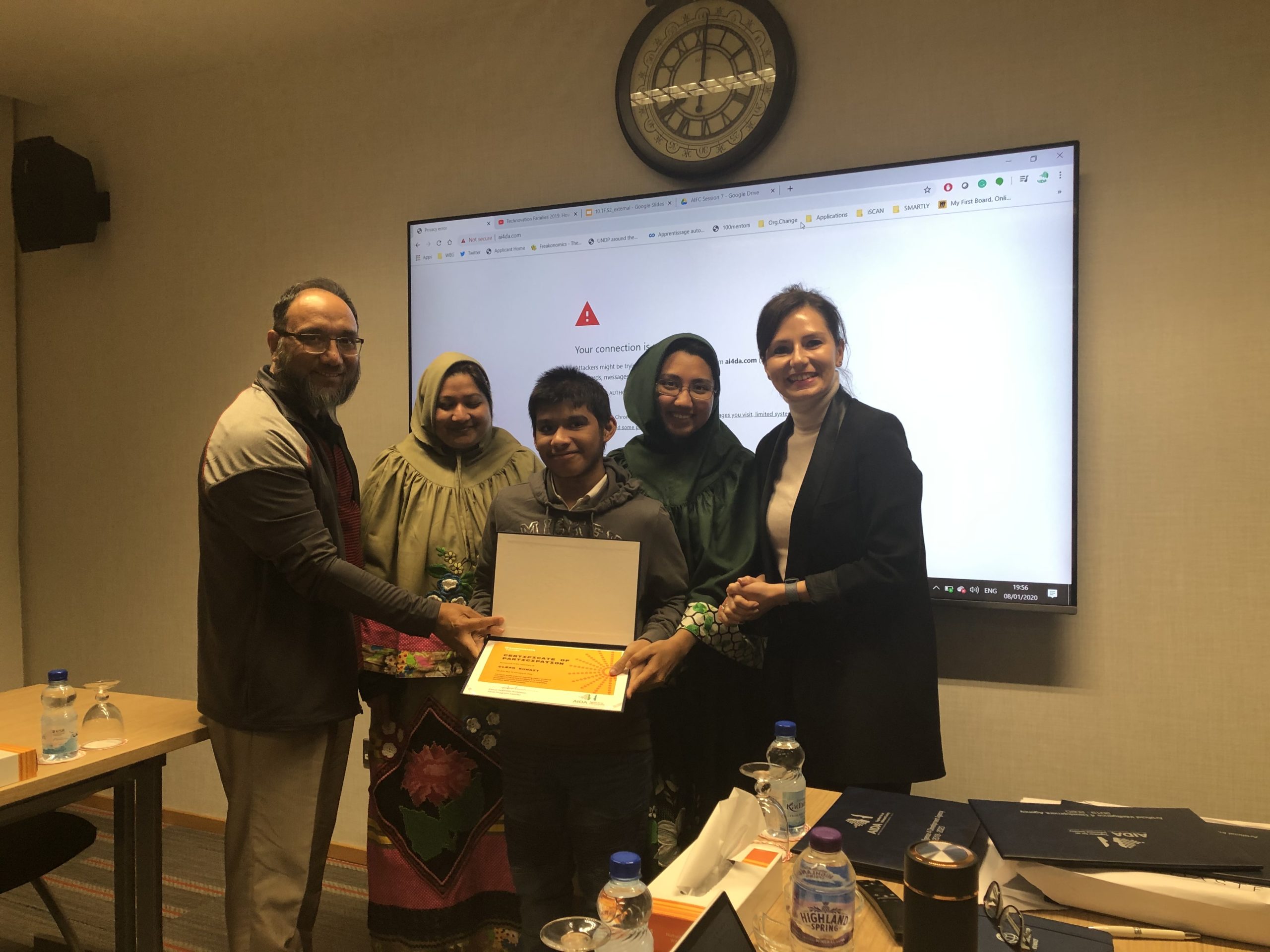 Meet Al Mohammad Ali family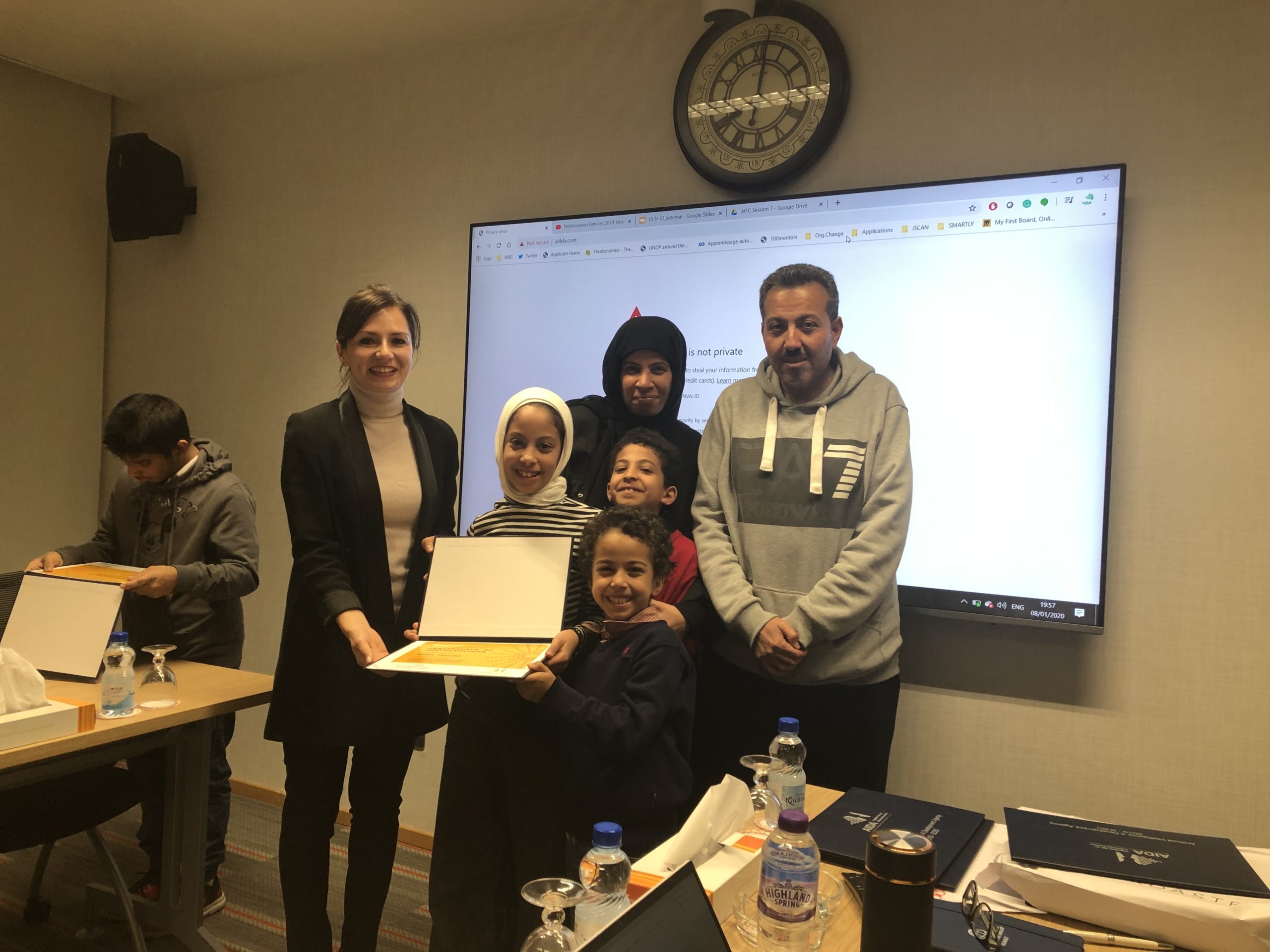 We warmly congratulate the Al Mohamad Ali family from #Kuwait, who out of 250 submissions in 13 countries, was selected among 6 finalists to participate in a global AI championship in Boston, Massachusetts USA, on August 10-14, 2020. Sabah Hussain Almadani, Ayad Abdulhameed Almohamad, Fatemah Al Mohamad Ali (11years old), AbdulHameed Al Mohamad Ali (9 years old), Abdullah Ayad Al Mohamad Ali (7 years old) have developed an app that uses visual recognition (AI) to identify local birds and protect endangered species. Their innovation is called "Kuwait Bird Tracker" and the family will pitch this idea to the AI community during the championship.
We want to thank again all families and collaborators for the fantastic journey of this groundbreaking program with us!
Together for An Informed Society!