TEAM
MEET THE TEAM AND THEIR VISION!
We are a social enterprise whose vision is to create A Better Tomorrow in which trust is re-established, opportunities are equally distributed, and societies are empowered for the Future of Work.
Our mission is to demystify Artificial Intelligence, accelerate citizens' use of AI in their advantage, in particular for young people, embrace technology and contribute to (re)building societal trust.
We have extensive knowledge and experience in working with business, governments, academia and international organizations around the world.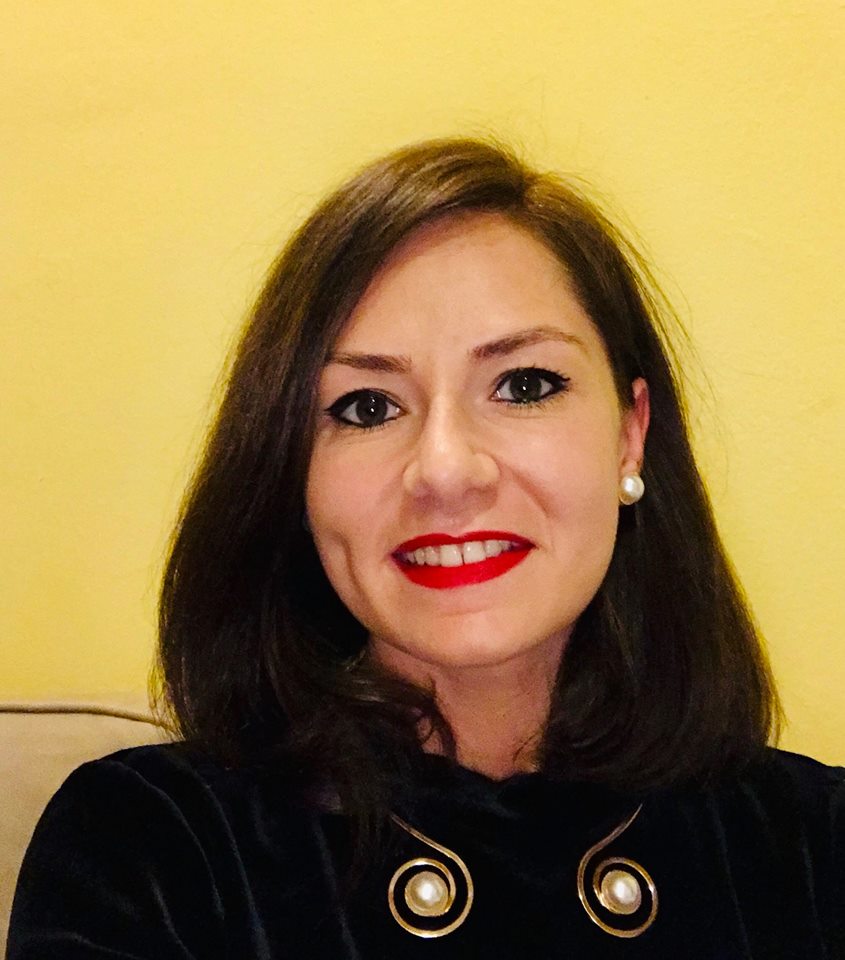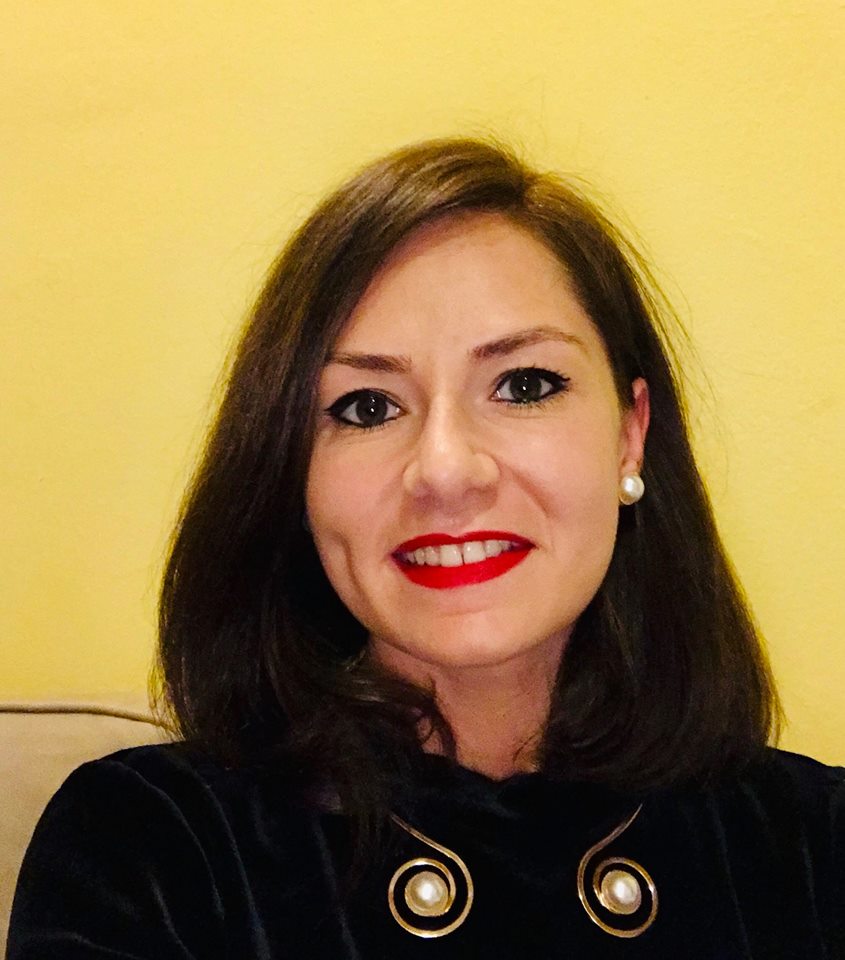 Elena Gabriela Ardelean
CEO & Founder
Info
Elena is driven by a sense of purpose and a desire to contribute, add value and shape societies. She believes Artificial Intelligence represents a global challenge and an excellent opportunity for which she engages widely to prepare citizens for the future of work and tackle disinformation.
Elena has been working with businesses, Governments, youth, and international organizations, including the World Bank Group, across Europe and the Middle East. Prior to that, she worked in Paris as an ICT Senior Consultant managing the people side of change and ensuring projects met objectives on time and on budget. She is currently enrolled in an EMBA, holds a Master Degree from Sciences Po Paris and a B.A. from the University of Vienna.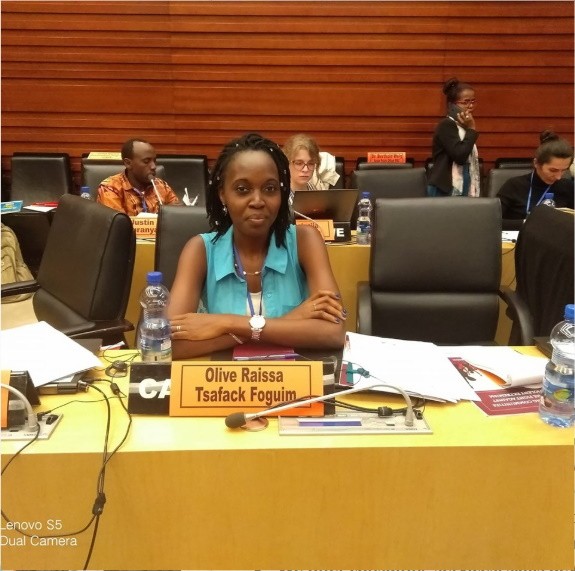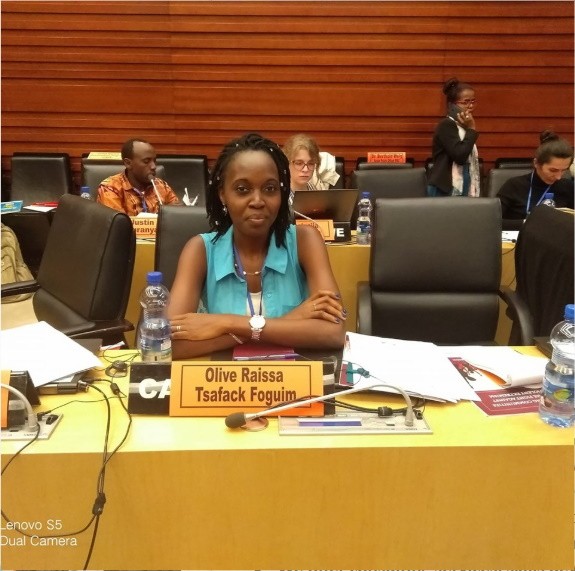 Olive Raïssa Tsafack
Community Manager
Info
At AIDA, Olive ensures our social media presence by providing engaging content for our social media accounts, organizes and participate in events to build community and boost brand awareness, monitors and report on feedback and online review.
Olive holds a certificate in citizen journalism from the Aileen Getty School of Citizen Journalism, and a diploma in Monitoring and Evaluation from the Haas school of Business, University of California, Berkeley. As a youth leader, Olive is a fellow from several programs some of which include; AFRINIC, YALI RLC, Cameroon Leadership Academy and Cameroon Human rights fellowship. She is equally a tech-saavy leader with extensive knowledge and experience in digital security and online safety, community development and peace building, women empowerment and ICT4D.
Through our team, Olive wishes to popularize the importance and impact that has Artificial intelligence in our daily lives.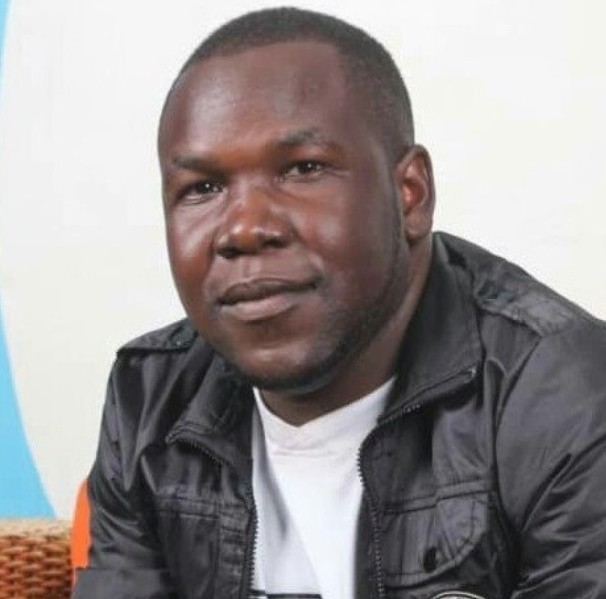 Norman Angel Agong
Social Media Manager
Info
Norman holds a Bachelor in Information Technology (Hons) from Mbarara University of Science and Technology and he is a 2018 Youth@IGF Fellow. As a young Internet Leader together with other Youth@IGF Fellows they co-founded Global Repository for Internet Studies. Norman was selected as a Digital Grassroots Ambassador Cohort 4 trainee in April 2019.
As a Social Media Manager at AIDA, Norman leads and manages our social media presence ensuring high levels of web traffic and audience engagement, reports to top management, develops relevant content topics to reach the organization's target audience, creates, curates, and manages all published content. Moreover, he supports content calendar, postings on social, and monitoring.
Currently, he also works for Serveplus Uganda Ltd as an IT Officer/Associate Operations Management where he oversees the general organization of IT operation. He has a deep interest in Emerging Technologies especially Artificial intelligence, Internet governance, Youth participation, civic leadership, leadership and most recently got selected as a Young African Leadership Initiative fellow.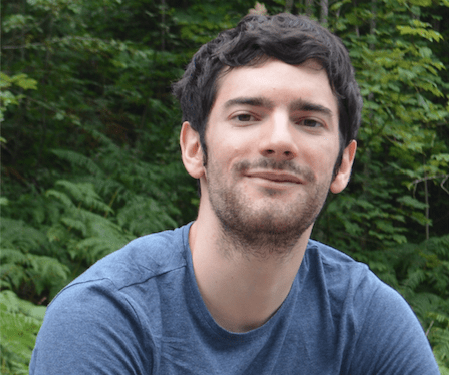 Matthias Brandner
Vice-President & Founder
Info
Matthias graduated in pedagogy, philosophy, psychology, and computer science at the University of Vienna.
He has experience in the Viennese startup scene and worked for different startups doing business development and finance.
Currently teaching psychology and computer science, as well as leading a social meetup group around personal development, he is ambitious to extend his field of activities and help educating and connecting people about modern developments.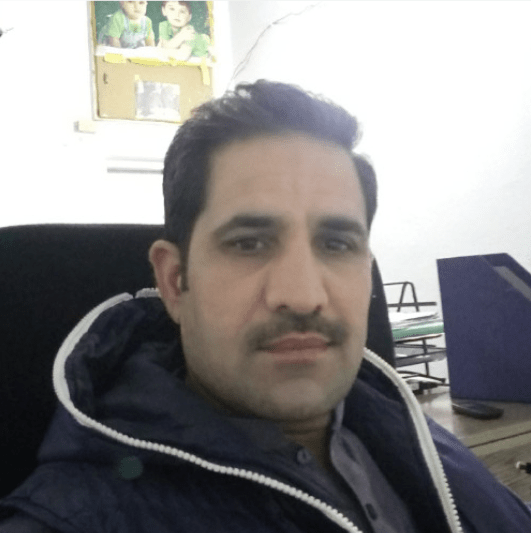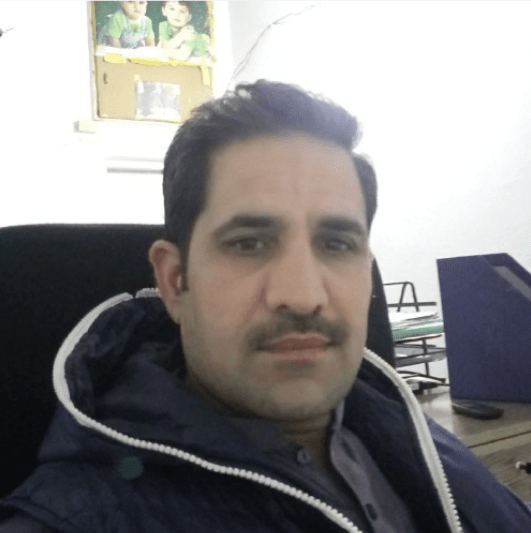 Shah Faisal
Fund Raising Coordinator
Info
Shah is from Pakistan and brings 10+ years of experience in project management, donor reporting and performance evaluation. He is supporting us in building a local presence in his country and secure sufficient resources to fulfil our mission. Shah has a passion for building capacity and health. Other than supporting AIDA, Shah is also currently working as BCC Officer under the Global Fund Malaria Grant Program. He delivers advocacy training about Malaria diagnosing, treatment and its prevention.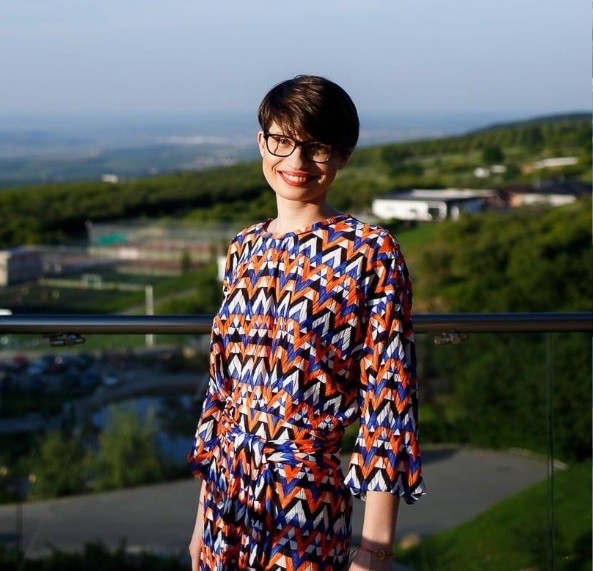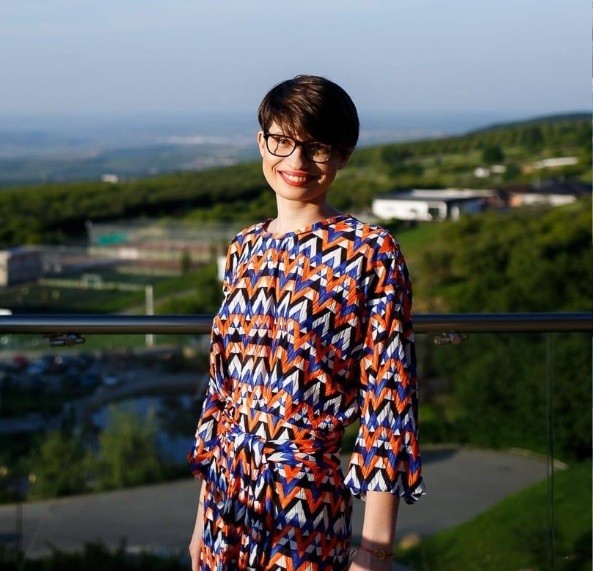 Ana-Maria Simera
Campaign Manager
Info
Ana-Maria is joining our team as the Campaign Manager and she is from Romania holding a Bachelor Degree in Communication and Public Relations. She is extremely passionate about volunteering because she believes that even through small, but well-intentioned acts one can make the world move in a better direction. The volunteer work also helped her get hands on experience in the communication filed.
In Artificial Intelligence she's especially interested in better understanding how AI is and can be used to achieve the Sustainable Development Goals. She is also interested in knowing the challenges that the development of AI can bring.
As a Campaign Manager at AIDA, she's responsible for managing the Agency's social media platforms particularly implementing our communication campaigns.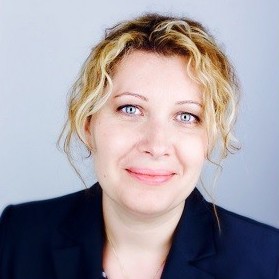 Info
Corina has a diverse professional path, working mainly in the field of sustainability and CSR, looking towards improving their operations to the present and future needs, especially customers' desire for transparency and social involvement.
Her focus is helping companies achieve their strategic social responsibility vision and implement their relevant sustainable development goals (SDGs). This can be done through developing local content & capacity building projects, as well as boosting knowledge management and sharing good practices and lessons learned, particularly important for agile companies.
Corina built her experience in working for international projects that put people needs for sustainability and growth at the center. She believes new technologies, especially AI can help do this.
Thao Ngoc Do
Research and Development Manager
Info
Thao Ngoc Do has an M.A. in Governance and Development from the Institute of Development of Studies, the University of Sussex in the UK. She has been working in many low-income countries including India, Tunisia, Cambodia, Vietnam, and now in Uganda. Her experience covers different development topics, such as disaster management, child protection, women empowerment, and menstrual health.
She joined AIDA with a deep interest in understanding how to make AI work for the international development world.
Thao is from Vietnam, and as a Research and Development Manager @AIDA, she hopes to bring new perspectives and skills to strategically develop the Department and elevate the application of AI, as AIDA's mission in general.