We are a tech non-profit whose vision is to create A Better Tomorrow in which trust is re-established, opportunities are equally distributed, and societies are empowered for the Future of Work.
Our mission is to demystify Artificial Intelligence, accelerate citizens' use of AI in their advantage, in particular for young people, embrace technology and contribute to (re)building societal trust. We have extensive knowledge and experience in working with business, governments, academia and international organizations around the world.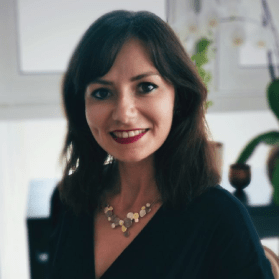 Elena Gabriela Ardelean
CEO & Founder
About
Elena is driven by a sense of purpose and a desire to contribute, add value and shape societies. She believes Artificial Intelligence represents a global challenge and an excellent opportunity for which she engages widely to prepare citizens for the future of work and tackle disinformation.
Elena has been working with businesses, Governments, youth, and international organizations, including the World Bank Group, across Europe and the Middle East. Prior to that, she worked in Paris as an ICT Senior Consultant managing the people side of change and ensuring projects met objectives on time and on budget. She holds an EMBA, a Master Degree from Sciences Po Paris, and a B.A. from the University of Vienna.
Matthias Brandner
Vice-President & Founder
About
Matthias graduated in pedagogy, philosophy, psychology, and computer science at the University of Vienna.
He has experience in the Viennese startup scene and worked for different startups doing business development and finance.
Currently teaching psychology and computer science, as well as leading a social meetup group around personal development, he is ambitious to extend his field of activities and help educating and connecting people about modern developments.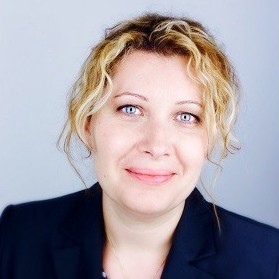 About
Corina has a diverse professional path, working mainly in the field of sustainability and CSR, looking towards improving their operations to the present and future needs, especially customers' desire for transparency and social involvement.
Her focus is helping companies achieve their strategic social responsibility vision and implement their relevant sustainable development goals (SDGs). This can be done through developing local content & capacity building projects, as well as boosting knowledge management and sharing good practices and lessons learned, particularly important for agile companies.
Corina built her experience in working for international projects that put people needs for sustainability and growth at the center. She believes new technologies, especially AI can help do this.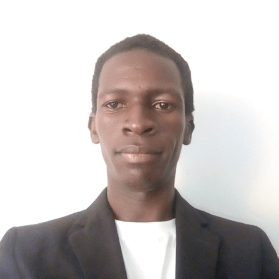 Emmanuel Oruk
AI4DA Ambassador & Digital Skills Trainer and Facilitator
About
Emmanuel is an enthusiastic and passionate digital skills trainer. His academic and professional background gravitate towards ICT, Community Development and Social Work. Currently, Emmanuel works for Maarifasasa Uganda, which is a leading EduTech company waiving steadfast digital learning to communities in Uganda. Prior to this, he participated in the Google Digital Skills program for Africa as the lead Digital Skills facilitator in Uganda and Kenya. Emmanuel is also a member of the Internet Society both global and local chapter in Uganda.  
As an Ambassador and spokesperson for Africa at AIDA, Emmanuel is committed to building a sustainable AIDA community across the African continent. For AIDA, he will focus on raising awareness on AI, digital inclusion and collaboration with key stakeholders. As far as community development takes shape in Africa, Emmanuel remains eager to create strategic partnerships that develop and engage AIDA's community and effectively provide resources for education and training.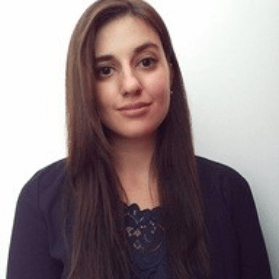 Angela Sarafian
Chief Operations Officer
About
Angela is AI4DA's COO, with a BSc in International relations and an MSc in International Development. She holds the steadfast belief that both the policy-making process and private business need to be consciously permeated by evidence-based research and optimally communicated to the wider public in order to develop more informed societies and change the world for the better. Angela is a positive and proactive professional with a diverse portfolio and considerable experience in international, fast-paced, highly-competitive environments.
Whether tutoring at university level, thriving in multicultural teams of volunteers for global initiatives under the auspices of international organizations, interning within national government bodies and foreign diplomatic representations or working in the NGO sector, EU-level institutions and a Brussels-based think-tank, she is always eager to provide a well-informed, self-motivated and professional contribution by putting her research, management of activities and marketing expertise to good practical use. Angela has a robust passion for exploring further into tech and innovation, public-partner partnerships and smart socio-economic development themes.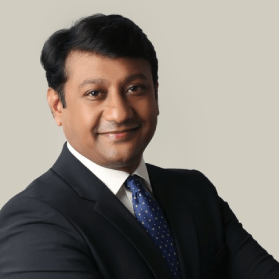 Yuvraj Harsha Sreedhar
Collaborator, Vienna
About
Harsha is a research scientist in the field of Natural Sciences (Astronomy, Astrophysics & Space Sciences) graduated from the University of Vienna, Austria. He collaborated and contributed in academia with many premier research institutes of the world. As a passionate traveler, educator and entrepreneur, Harsha, along with his partners, is managing Trip Alfresco — a theme and educational based travel company in India.
This specialized travel company creates awareness towards cultural, social, ecological and social development topics from their well researched and developed experiential travel packages. As an aspiring developer in the field of Artificial Intelligence (AI) and Machine Learning (ML), he is learning to create innovative and supportive AI ideas and technologies in multi-disciplinary practices, including research, travel and education. AI4DA is one such organization that shares this common aim and vision towards creating awareness about AI in the society, for an ethical and beneficial tomorrow.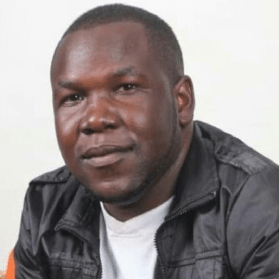 Norman Angel Agong
Collaborator, Uganda
About
Norman holds a Bachelor in Information Technology (Hons) from Mbarara University of Science and Technology and he is a 2018 Youth@IGF Fellow. As a young Internet Leader together with other Youth@IGF Fellows they co-founded Global Repository for Internet Studies. Norman was selected as a Digital Grassroots Ambassador Cohort 4 trainee in April 2019.
Currently, he also works for Serveplus Uganda Ltd as an IT Officer/Associate Operations Management where he oversees the general organization of IT operation. He has a deep interest in Emerging Technologies especially Artificial intelligence, Internet governance, Youth participation, civic leadership, leadership and most recently got selected as a Young African Leadership Initiative fellow.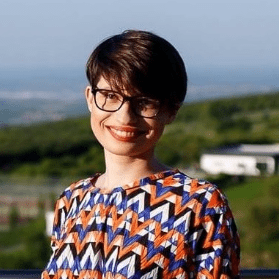 Ana-Maria Simerea
Collaborator, Romania
About
Ana-Maria is from Romania holding a Bachelor Degree in Communication and Public Relations. She is extremely passionate about volunteering because she believes that even though small, but well-intentioned acts one can make the world move in a better direction. The volunteer work also helped her get hands on experience in the communication field.
In Artificial Intelligence she's especially interested in better understanding how AI is and can be used to achieve the Sustainable Development Goals. She is also interested in knowing the challenges that the development of AI can bring.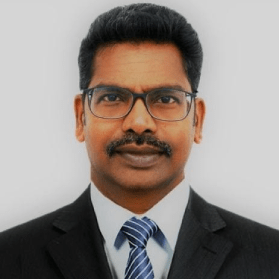 Shyam Sunder Nagula
AI4DA Ambassador & Healthcare and Data Management Expert
About
Shyam has a passion for healthcare management and helps healthcare institutions in managing their data & information. He has extensive professional experience in clinical medicine and has been working for both private and public healthcare institutions in India, UAE, Kuwait and USA. He holds a MBA in healthcare management and a Bachelor degree in Alternative and Complementary Medicine. He is certified by the American Health Information Management (AHIMA, USA) as a Clinical Coding Specialist.
Shyam played a key role in transforming the business process model of tertiary care hospitals in the USA in 2010, by efficiently resourcing the IT enabled remote skills, which was first of its kind. His focus on health data, information technologies and change management drive him to contribute to healthcare needs at organizational and community level with the help of AI. He believes in the power of exploring AI possibilities, working together and sharing knowledge. Currently, he is involved in a highly strategic national healthcare project in the Middle East.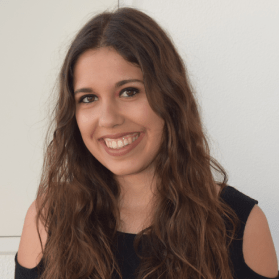 Carolina Balhico
Content Creator
About
Carolina is a conscientious and enthusiastic person from Portugal who works hard, enjoys any sort of challenges and is very passionate about Technology. She holds a BSc in Political Science and International Relations and is currently doing her MSc in International Management. Despite her young age, she has vast experience in different fields that include Investigative Journalism, Project Development, Human Rights Law, Transportation Logistics, Economic Development, Marketing and Sales.
Carolina joined AI4DA because she is very interested in the impact AI can have in the future of jobs, sustainability, and our overall way of life. She is our Content Creator and aims to reach as many people as she can, to bring awareness about the upcoming changes and challenges society will face, in a growingly industrialized and intelligent world.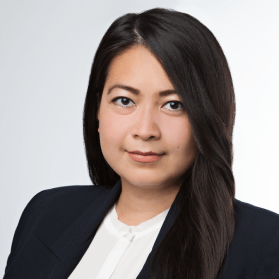 Zin Zar Mon
R&D Collaborator
About
4Zin Zar graduated with a Master of Science in Transition Management from Justus-Liebig University in Germany. She is currently residing in Germany and preparing for a postgraduate study to expand her research interest. Zin Zar is from Myanmar and has worked on projects such as Private Sector Development and economic research in Myanmar.
Her interest focuses on how technology can help smallholder farmers to fight against climate change. She joined AI4DA to learn more about Artificial Intelligence in the development sector and how she can apply the knowledge in developing countries. Through her work with AI4DA, she wishes to promote the use of Artificial Intelligence for social good in Asia.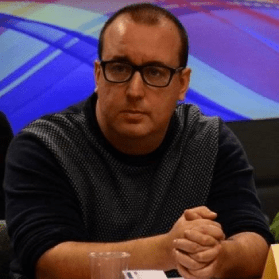 Bogdan Banjac
R&D Officer
About
Bogdan graduated from the University of Belgrade, Faculty of Law, and Master Programme for Human rights and Democratization of Yerevan State University and Tbilisi State University. After graduation, he started working as a Legal associate professional after which he assumed an Advisor position at the service of the Commissioner for Protection of Equality of Serbia.
Bogdan is the moderator of EQUINET's (European Network of Equality Bodies) Working Group for Research and Data Collection. His research interests include International Human Rights Law, Social impact of modern technologies and Equality data use and collection.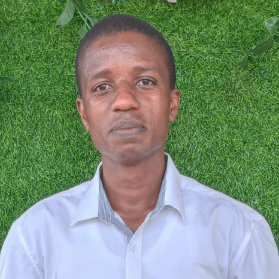 Dixoni Emmanuel
Community Development Manager Tanzania
About
Dixoni is an energetic young expert in youth development, having the necessary knowledge and attitude for effective and systematic implementation of professional development programs and projects. He is endowed and equipped with clear knowledge of various development interventions.
Dixoni has been working with the Local Government Authority, CSOs, INGO, Youth, People with Disability, Women and Rural Community in several projects. He has coordinated and implemented workshops and training courses on empowerment, financial literacy and has advocated for the 17 SDGs to unlock opportunities for all.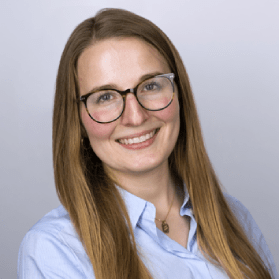 Lina Fischer
Business Development Officer Austria
About
Lina is a motivated and dedicated individual keen to make a positive impact within the team and society. After graduating with a first-class postgraduate degree in Conflict Resolution in Divided Societies at King's College London, she has joined a global tech consultancy firm working in Public Sector Transformation in London.
As of now, she is working in Management Consulting for the same company in Vienna. At university, Lina focused on the use of AI, Biometrics and other innovative technologies in the humanitarian context. Lina is eager to combine her knowledge of humanitarian work and conflict resolution with technology.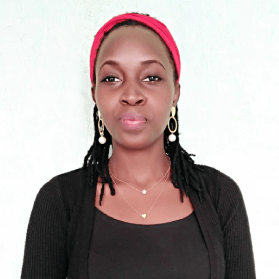 Olive Raïssa Tsafack
Collaborator, Cameroon
About
At AIDA, Olive ensures our social media presence by providing engaging content for our social media accounts, organizes and participate in events to build community and boost brand awareness, monitors and report on feedback and online review.
Olive holds a certificate in citizen journalism from the Aileen Getty School of Citizen Journalism, and a diploma in Monitoring and Evaluation from the Haas school of Business, University of California, Berkeley.
As a youth leader, Olive is a fellow from several programs some of which include; AFRINIC, YALI RLC, Cameroon Leadership Academy and Cameroon Human rights fellowship. She is equally a tech-saavy leader with extensive knowledge and experience in digital security and online safety, community development and peace building, women empowerment and ICT4D.
Through our team, Olive wishes to popularize the importance and impact that has Artificial intelligence in our daily lives.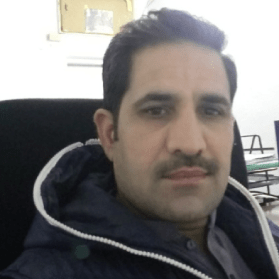 Shah Faisal
Collaborator, Pakistan
About
Shah is from Pakistan and brings 10+ years of experience in project management, donor reporting and performance evaluation. He is supporting us in building a local presence in his country and secure sufficient resources to fulfil our mission. Shah has a passion for building capacity and health. Other than supporting AIDA, Shah is also currently working as BCC Officer under the Global Fund Malaria Grant Program. He delivers advocacy training about Malaria diagnosing, treatment and its prevention.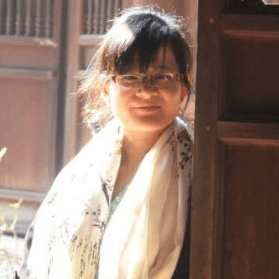 Thao Ngoc Do
Collaborator, Vietnam
About
Thao Ngoc Do has an M.A. in Governance and Development from the Institute of Development of Studies, the University of Sussex in the UK. She has been working in many low-income countries including India, Tunisia, Cambodia, Vietnam, and now in Uganda. Her experience covers different development topics, such as disaster management, child protection, women empowerment, and menstrual health.
She joined AIDA with a deep interest in understanding how to make AI work for the international development world.
Thao is from Vietnam, and as a Research and Development Manager @AIDA, she hopes to bring new perspectives and skills to strategically develop the Department and elevate the application of AI, as AIDA's mission in general.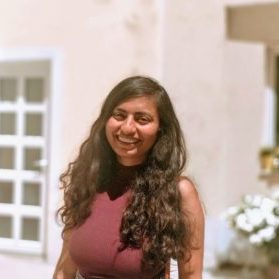 Diksha Tiwari
R&D Collaborator
About
Diksha is completing her PhD in mathematics at the University of Vienna. She brings a strong background in data science and applied mathematics. She comes from India and is keen to learn and contribute more to society.
Diksha believes that AI is changing the world a lot in a good way, that it can be of much help for the society, and she considers that it is important to educate the world about both its fairness and biasses. At AI4DA she supports the Research and Development Team.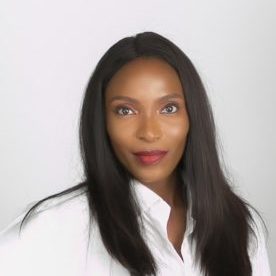 Mfon Udechukwu
Social Media Coordinator
About
Mfon holds a bachelor's degree from United States International University,
Nairobi, Kenya, and a masters' degree in Human Rights and Democratization from Global
Campus for Human Rights, Venice, Italy. She believes that a human rights-based approach
should be integrated into policies, development plans, and artificial intelligence
discussions, to promote accountability, participation, legality, and non-discrimination.
Mfon works with Slum2school Africa, a volunteer-driven organization, whose aim is to
ensure that children in remote communities have access to quality education, and
entrepreneur skills to realize their highest potential.
As a member of AI4DA's communication and marketing team, Mfon will work with to develop content strategies in a cohesive way to promote AI4DA's goals and
missions, implement new ideas to increase brand awareness, and share information to
educate youth and women on the intersection of Human Rights and AI.
Her interest in AI4DA will also focus on researching how AI can address
gender-targeted crimes, particularly in Africa and other developing countries.