Members and Partners Help Us Grow
AI4DevelopmentAgency provides a platform for the world's leading c
hange agents,
from all sectors, to respond to the AI global challenge and shape a better future. As a membership organization, AIDA engages individuals, governments, businesses and academia in projects and initiatives – online and offline – to address industry, regional and global, and systemic issues.
Members and Partners benefit from tailored engagement based on their needs. The deeper the individual or business' engagement, the greater is its ability to shape AIDA's outcomes.

Membership
Become a member of the AI4 DevelopmentAgency (AIDA) and be part of World's first AI Global movement!
Do you want to understand AI and its application? Do you want to learn more about AI and connect with like-minded people? Do you want to shape the AI agenda of tomorrow? Do you have ideas that can change the future of AI? Do you want to get in touch with other professionals working in AI? Then sign up to become part of our thriving network of professionals – it's quick, simple and it's free.
Reasons to join AIDA
AIDA is a dedicated group of experts united by a shared mission to accelerate citizens', in particular for young people, use of Artificial Intelligence in their advantage, embrace technology and contribute to (re)building societal trust.
Together, we aim to create an international network by harnessing the power of our members and bringing their collective knowledge and know-how into play. We believe we can mobilize individuals and communities across the globe to help uphold our shared values and through positive action and forward motion.
As a network member, you contribute to creating A Better Tomorrow. And there are concrete ways where to start! As a member you can:
Be an AI champion
Be an entrepreneur in your community
Take part in our Impacthons
Develop new skills and stay informed
Take part in our Annual Meetings
Access our database … and much more.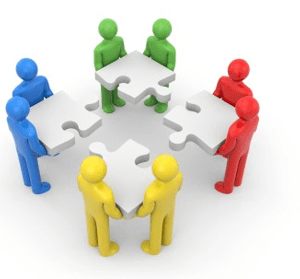 Partnership
AIDA's structure strives to engage with diverse partners while maintaining simplicity and fairness.
Please contact us for conditions and options form.