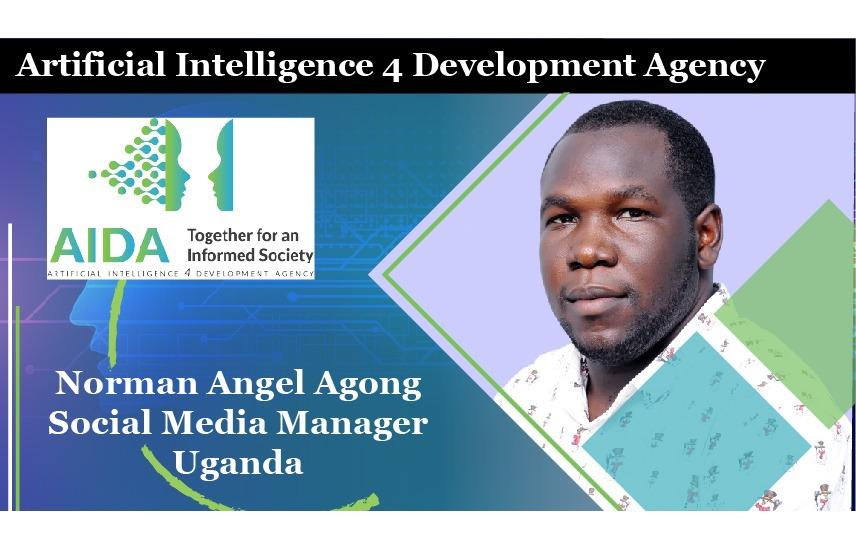 We are extremely pleased to welcome Norman to AIDA!
As a Social Media Manager at AIDA, Norman leads and manages our social media presence ensuring high levels of web traffic and audience engagement, reports to top management, develops relevant content topics to reach the organization's target audience, creates, curates, and manages all published content. Moreover, he supports content calendar, postings on social, and monitoring.
Norman holds a Bachelor in Information Technology (Hons) from Mbarara University of Science and Technology and he is a 2018 Youth@IGF Fellow. As a young Internet Leader together with other Youth@IGF Fellows they co-founded Global Repository for Internet Studies. he was selected as a Digital Grassroots Ambassador Cohort 4 trainee in April 2019.
Currently, he also works for Serveplus Uganda Ltd as an IT Officer/Associate Operations Management where he oversees the general organization of IT operation. He has a deep interest in Emerging Technologies especially Artificial intelligence, Internet governance, Youth participation, civic leadership, leadership and most recently got selected as a Young African Leadership Initiative fellow.
Dear Norman, we are very grateful to have you with us!